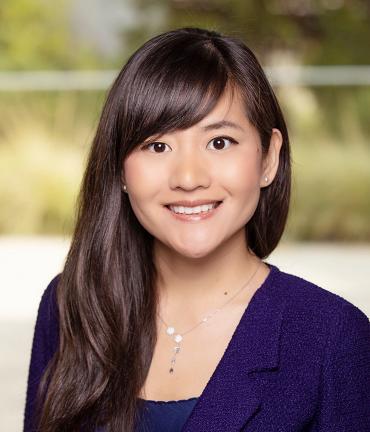 Rongze "Olivia" Lu, PhD
Principal Investigator
Research Interests: Immunotherapy, tumor microenvironment, cross-talk between cancer cells and immune cells
Dr. Lu's research is focused on investigating the molecular mechanisms of immune suppression and evasion in brain-tumor microenvironment with the goal to develop novel immunotherapeutics for brain cancer.
Lu's previous research has identified that protein phosphatase 2A (PP2A) regulates immune suppression in T cells in multiple tumor models including brain tumor. Based on those findings, a Phase II trial of PP2A inhibitor is ongoing at the National Cancer Institute (NCI) for recurrent glioblastoma.
Dr. Lu received her doctorate in cancer immunology from Beckman Research Institute at City of Hope, an NCI-designated Comprehensive Cancer Center. She then pursued postdoctorate studies at Genentech. After her postdoc training, she joined Medimmune/AstraZeneca and later on AbbVie to lead multiple drug discovery programs for inflammatory diseases and cancer. Before joining UCSF, she was an assistant professor at University of Texas, Austin.
Education and Training
PhD, Beckman Research Institute, City of Hope
Postdoctoral fellowship, Genentech
Academic Positions
2019-2022: Assistant Professor, Department of Neurosurgery, UT Austin
2019-2022: Faculty, Institute of Cellular and Molecular Biology, UT Austin
2022-Present: Assistant Professor, Department of Neurological Surgery , UCSF
Selected Awards
2020: U.S. Department of Defense Peer-Reviewed Cancer Research Program Career Development Award
2020: Keystone Early Career Investigator Award
2008: H.N. and Frances C. Berger Foundation Fellowship
Featured Publications
Mitochondrial Dysfunction, Macrophage, and Microglia in Brain Cancer
Lu R* Ho W
Front Cell Dev Bio. 2021 Jan 15; 8: 620788. doi: 10.3389/fcell.2020.620788.
---
Inhibition of protein phosphatase-2A with PD-1 blockade enhances antitumor immunity and survival in glioblastoma
Maggio D, Ho WS, Breese R, Walbridge S, Wang H, Heiss JD, Gilbert MR,Kovach JS, Lu R*, Zhuang Z
J Neurooncol. 2020 Jun 1; 148 (2): 231-244. doi: 10.1007/s11060-020-03517-5.
---
Pharmacological inhibition of protein phosphatase-2A, with novel inhibitor LB-100, achieves durable immune-mediated antitumor activity when combined with PD-1 blockade
Ho W, Wang H, Heiss J, Gilbert MR, Lu R*
Nat Commun. 2018 May 29; 9 (1): 2126. doi: 10.1038/s41467-018-04425-z.